Company Name: Tenants Cleaning London
Address: London
Phone: 020 3745 8175
Working Hours: Monday – Sunday 08 – 20
Managing Director: Louis Farrell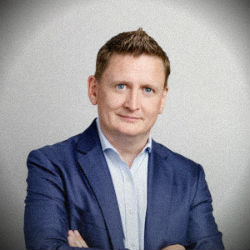 Our cleaning agency offers the best end of tenancy cleaning at the best prices. We can save you a lot of trouble from all the moving and packing by cleaning everything for you. If you hire us you will be sure to have professionals deal with all the dirty work.
We will not merely clean here and there, we are equipped for a full deep cleaning of the whole accommodation. This is the best decision for you, call our office in London and tell us what you need. Our professionalism will suit your every desire.
Usually when you leave e rented home it is in a hurry and there is almost no time to clean it. After all the packing and all the moving of furniture the cleaning seems like a thing you don't want to do, but have to. This is where we come in!
We have a cleaning service in London and we offer a professional end of tenancy cleaning service. Never has a moving been so easy for you! Just call us and make the arrangements and everything will be taken care of. We are the best and soon you will see for yourself, call us.
Customer Reviews
Georgia Stokes

The housekeepers who came made my life a lot easier. They were so friendly and absolutely thorough. I would not hesitate to book this company's cleaning services again.
Jude McLean

A friend of mine recommended me this company's end of tenancy cleaning service so I set up an appointment without giving it a second thought. The housekeeper who came did a very thorough job and deep cleaned the whole unit in no time.
John Carpenter

I have been a customer of this company for plenty of years now. I love that the cleaners are always smiley and always work hard to deep clean every bit of the house. The outcome is always so satisfying.
Danielle Bevan

The cleaning services of this company are not only very affordable but thorough as well. I love coming back from work to a fresh smelling home. I would never turn to another cleaning company ever again.
Charlotte Matthews

I have used this company's cleaning services for over a year now. I can honestly say that their cleaners have never disappointed me. They always work so hard! Plus, the price is so fair.
Aidan Francis

I deeply appreciate what your cleaners did for me. They deep cleaned my 3-bedroom house in no time! It would have taken me days if I had to clean it on my own. I cannot wait to meet you again. You are the best.
Everybody who rents houses or apartments knows that it is a huge mistake to give out a property when it is not properly cleaned. The cleaning job that needs to be done in such situations is time consuming and requires huge effort. Being in such situation gets overwhelming sometimes and so our cleaning agency in London was founded to end such troubles. We offer professional end of tenancy cleaning services anywhere in town.
Our cleaners are equipped with the latest cleaning gadgets and instruments as well as detergents which are not harmful for peoples' health.
A landlord can have many tenants and every one of them can be either a person who tends to his rented home or a person who does the opposite. Either way when they leave you have to clean afterwards. Our professional cleaning agency offers the best end of tenancy cleaning service.
If you are a landlord in the need of a good cleaning of your property- we are the solution. Our professional cleaners are equipped with everything they need to properly clean every inch and every corner of the house or apartment. We are the best in London, call us!
"We were about to move out, but we were instructed that the rental property should be cleaned professionally. We were in a hurry, but we found your end of tenancy cleaning services and we booked. Thanks to you, we passed the inventory inspection, without any troubles. We even got our deposit back, just as you promised!- Sam"
"Living in a rental place with a dog makes the things way more complicated. I was obliged to sanitise the property, before I leave. After all the other things, the time was gone and I needed urgent help. I booked your end of tenancy cleaning services and I must say you did a great job. Even the landlord was amazed! – William"