Company Name: Tenants Cleaning London
Address: London
Phone: 020 3745 8175
Working Hours: Monday – Sunday 08 – 20
Managing Director: Louis Farrell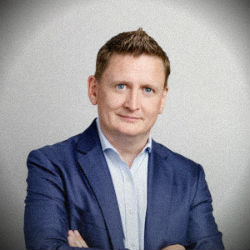 Landlords and letting agents are usually very strict at the final inspection, because they expect that the vacated property is in attractive and presentable condition. It is a matter of fact that the most troubles and disputes stem namely from the final cleaning of the rental property. That's why it is way better to trust in the hands of professionals and book our end of tenancy cleaning services, which we deliver in Clerkenwell.
You will ask yourself why to choose namely us, in front of all the other competitors. Here is the answer, we provide the strongest guarantee in this trade. Unlike most of the companies, which provide 24 hours guarantee, ours is double- 48 hours. In case of any cleaning problems at the final inspection, just give us a call and we will arrive immediately and fix the problem at our costs. Though, we are more than proud to say that over the long years of our experience, not even a single customer needed to use that option.
Through extensive experience, we have learned what is required to please both landlords and tenants. We are aware, also, of the fact that our workforce is our company "face". That's why we hire only motivated people with perfect interpersonal qualities. They undergo detailed training programme, so that they are familiar with all the ins and outs in this business. That is the reason why our end of tenancy cleaning services in Clerkenwell outshine all of our competitors.
Customer Reviews
Georgia Stokes

The housekeepers who came made my life a lot easier. They were so friendly and absolutely thorough. I would not hesitate to book this company's cleaning services again.
Jude McLean

A friend of mine recommended me this company's end of tenancy cleaning service so I set up an appointment without giving it a second thought. The housekeeper who came did a very thorough job and deep cleaned the whole unit in no time.
John Carpenter

I have been a customer of this company for plenty of years now. I love that the cleaners are always smiley and always work hard to deep clean every bit of the house. The outcome is always so satisfying.
Danielle Bevan

The cleaning services of this company are not only very affordable but thorough as well. I love coming back from work to a fresh smelling home. I would never turn to another cleaning company ever again.
Charlotte Matthews

I have used this company's cleaning services for over a year now. I can honestly say that their cleaners have never disappointed me. They always work so hard! Plus, the price is so fair.
Aidan Francis

I deeply appreciate what your cleaners did for me. They deep cleaned my 3-bedroom house in no time! It would have taken me days if I had to clean it on my own. I cannot wait to meet you again. You are the best.
By hiring professionals, it is not ethical to ask from you to take care of the cleaning materials. That's why we equipped from head to toe our cleaners. Only the top quality products are utilised. These leave not a single stain and are gentle to the fragile surfaces.
The hospital-grade cleanliness, which we are capable of, is a must for your bond refund. We believe in building strong relations with our customers, based on mutual trust and qualitative work. Our aim is not to ruin your budget, but even the opposite- to save you money. That's why our pricing system is absolutely modest and way inexpensive than you paid for your bond. So, if you are good in mathematics, you can count that it is worth to count on us!
Book a slot with us and let us take that chore off your plate. Our support centre is around-the-clock at your disposal, willing to answer all of your questions. For your convenience, we deliver our end of tenancy cleaning services from Monday to Sunday in all Clerkenwell.
"I'd like to express my satisfaction from your company! The end of tenancy cleaning services went beyond my expectations. My landlord was extremely pleased! The house was pristine clean, everything was sparkling! I couldn't have asked for more!I would refer your company to anyone!" – Jessie
"I was moving out of my house and you did a great job cleaning the place! Thanks for your help! It was efficient, fast and professionally done. I was given back the deposit in full. I will recommend you to family and friends!" – Marta