Company Name: Tenants Cleaning London
Address: London
Phone: 020 3745 8175
Working Hours: Monday – Sunday 08 – 20
Managing Director: Louis Farrell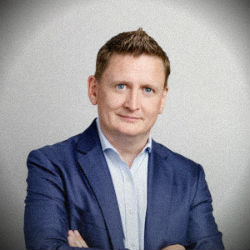 Performing the final cleaning of the rental property by yourself means that you will get your deposit back, but on a month of Sundays. The best is to benefit from our end of tenancy cleaning services, which are available in all Farringdon and make sure you will have your deposit in your wallet.
Where we truly stand above our competition is the calibre of our knowledge and experience. We are well-acquainted with all the requirements in the trade, so that you will be able to pass the inventory inspection without any worries. We take pride in the thousands of cleaning assignments, which we have undertaken and finished them in the most successful way. Our customer database include not only tenants, but also landlords and letting agents, who rely on us on regular basis.
To improve our already enviable end of tenancy cleaning services in Farringdon, we count on the hard work of our cleaning staff. Our workforce has been trained in the latest practices and tested, so that every time we send you a competent team of cleaners. They are initiative people, demanding enough of themselves, so you don't need to poke them to work.
Customer Reviews
Georgia Stokes

The housekeepers who came made my life a lot easier. They were so friendly and absolutely thorough. I would not hesitate to book this company's cleaning services again.
Jude McLean

A friend of mine recommended me this company's end of tenancy cleaning service so I set up an appointment without giving it a second thought. The housekeeper who came did a very thorough job and deep cleaned the whole unit in no time.
John Carpenter

I have been a customer of this company for plenty of years now. I love that the cleaners are always smiley and always work hard to deep clean every bit of the house. The outcome is always so satisfying.
Danielle Bevan

The cleaning services of this company are not only very affordable but thorough as well. I love coming back from work to a fresh smelling home. I would never turn to another cleaning company ever again.
Charlotte Matthews

I have used this company's cleaning services for over a year now. I can honestly say that their cleaners have never disappointed me. They always work so hard! Plus, the price is so fair.
Aidan Francis

I deeply appreciate what your cleaners did for me. They deep cleaned my 3-bedroom house in no time! It would have taken me days if I had to clean it on my own. I cannot wait to meet you again. You are the best.
We know that the last thing you are interested in is the sanitation of your old rental place. That's why we take care of everything, including the cleaning materials. We utilise the most professional and efficient cleaning agents, which are powerful against any stains.
Our end of tenancy cleaning services in Farringdon come with a guarantee, that covers 48 hours after the cleaning. Booking with us means that there is not even the slightest chance to fail on the inventory inspection and lose your deposit due to cleaning problems.
Our services are free of any hassle and lingering. We work in accordance to a detailed checklist, which is approved by letting agents and landlords. But we don't follow strictly to any cleaning regimes, since every property has unique needs, which we take into account. The one-fit-to-all approach is not our way!
Contact us, regardless of day and time and ask our representatives for more information. They will explain everything in details and provide you an non-obligation estimate for free. Our end of tenancy cleaning services are directed to serve the needs of both landlords and tenants in Farringdon. Powerful against any grime, we leave only prime results!
"I decided to hire your company when we were changing homes. My wife was not really enthusiastic about it in the beginning but now she is the one who is more than anyone else happy and grateful that we worked with you! You saved us a precious time cleaning and we have recommended your services to our friends!" – Jim
"The cleaning professionals who came to clean my place were extremely friendly. They brought all the necessary cleaning materials and I just didn't have to bother for anything! My flat was thoroughly and precisely cleaned and I managed to get my deposit back!" – David