Company Name: Tenants Cleaning London
Address: London
Phone: 020 3745 8175
Working Hours: Monday – Sunday 08 – 20
Managing Director: Louis Farrell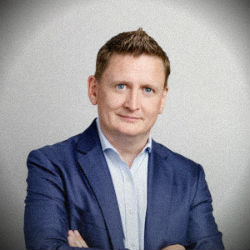 Does a property that you own need to be cleaned properly after the tenants have moved out? You can book our professional end of tenancy cleaning service which is one of its kind in Shoreditch. What makes our service better than the others is the fact that we have been doing this job for many years and we have perfected our cleaning techniques, we have the best cleaners in the area.
Our company has been long-established and all of our teams have had the experience of cleaning all types and sizes of properties. What else, we are offering personalised packages that are advantageous to everyone and are tailored to their specific needs. Whether you are a landlord, a letting agent or a tenant when your property needs to be spotless, we will do it.
If you are sick and tired of having your property poorly cleaned by the tenants, you can book our professional cleaning service right away. Our prices are practical but we also offer the possibility of combining our services and getting a discount. We can offer you a package that will maximise the use of our cleaning services and in the end you will pay less for more cleaning done.
Customer Reviews
Georgia Stokes

The housekeepers who came made my life a lot easier. They were so friendly and absolutely thorough. I would not hesitate to book this company's cleaning services again.
Jude McLean

A friend of mine recommended me this company's end of tenancy cleaning service so I set up an appointment without giving it a second thought. The housekeeper who came did a very thorough job and deep cleaned the whole unit in no time.
John Carpenter

I have been a customer of this company for plenty of years now. I love that the cleaners are always smiley and always work hard to deep clean every bit of the house. The outcome is always so satisfying.
Danielle Bevan

The cleaning services of this company are not only very affordable but thorough as well. I love coming back from work to a fresh smelling home. I would never turn to another cleaning company ever again.
Charlotte Matthews

I have used this company's cleaning services for over a year now. I can honestly say that their cleaners have never disappointed me. They always work so hard! Plus, the price is so fair.
Aidan Francis

I deeply appreciate what your cleaners did for me. They deep cleaned my 3-bedroom house in no time! It would have taken me days if I had to clean it on my own. I cannot wait to meet you again. You are the best.
We can help maintain the levels of hygiene and cleanliness in your property and its value. Leave all of your end of tenancy cleaning service to us and our professional cleaners from Shoreditch. Our packages are cost-effective and personalised. All of our teams have been under series of extreme training and are qualified and savvy in end of tenancy cleaning.
Here is a list of the things our team will do – they will scrub bathroom floor and toilet, de-scale bathtub and shower, cobweb, dust, vacuum carpets and upholstered furniture, mop floors, wash windows, disinfect where it is needed, clean the microwave and the fridge, clean skirting boards, radiator, wipe down mirrors, etc.
Here in Shoreditch our end of tenancy cleaning service is known to be the most efficient one and we invite you to call us now and book a cleaning without wasting any more time. Leave the exhausting job to our trained specialists.
"I find it very convenient to use your end of tenancy cleaning services. You did a great job in no time and the result was more than satisfactory! I couldn't have managed if I was to clean the whole house on my own! Your work was professional,efficient and quick! In just a couple of hours the place was shining brightly like it never did before! I will rely on you in the future and will recommend your services to anyone!" – Jasmin
"You can't imagine what a relief it is to know that you exist! You workers were at my place yesterday and they cleaned it beyond recognition! Everything was meticulously cleaned, there wasn't a single area left untouched! I'm now happily moving out knowing that everything is in perfect condition and my landlord is absolutely astonished!" – Bella