Company Name: Tenants Cleaning London
Address: London
Phone: 020 3745 8175
Working Hours: Monday – Sunday 08 – 20
Managing Director: Louis Farrell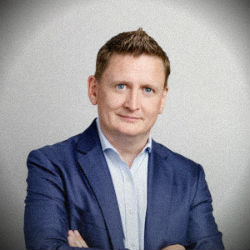 By law, tenants are usually required to give professional final cleaning, before they leave the rental property. The moving out is usually stressful process and you need to set aside enough time to organise every detail. This include not only packing and arranging of the new place, but also cleaning of it. Till you are done with all the rest, the time is usually gone and the cleaning is still upcoming. Solve that problem with our end of tenancy cleaning services, which are spread throughout St. Giles.
We are considered as the best choice of such services and all the positive feedbacks of our customers are only a small proof of our success. Our solid reputation is based on our results and high standards. Unlike many other competitors, who are afraid to undertake challenges, we feel at home with these. We accept every task with determination and devotion, simply because your money and the happiness of many people depends on our performance.
Our success is, to a great extend, shaped by the immaculate work of our cleaning experts. They are the best you can have in this industry and that's why we strive to keep them motivated. All of them are "initiated" in the cleaning trade thanks to our extensive training programme. They know all the methods in the cleaning and we never betray to our perfectionism.
Customer Reviews
Georgia Stokes

The housekeepers who came made my life a lot easier. They were so friendly and absolutely thorough. I would not hesitate to book this company's cleaning services again.
Jude McLean

A friend of mine recommended me this company's end of tenancy cleaning service so I set up an appointment without giving it a second thought. The housekeeper who came did a very thorough job and deep cleaned the whole unit in no time.
John Carpenter

I have been a customer of this company for plenty of years now. I love that the cleaners are always smiley and always work hard to deep clean every bit of the house. The outcome is always so satisfying.
Danielle Bevan

The cleaning services of this company are not only very affordable but thorough as well. I love coming back from work to a fresh smelling home. I would never turn to another cleaning company ever again.
Charlotte Matthews

I have used this company's cleaning services for over a year now. I can honestly say that their cleaners have never disappointed me. They always work so hard! Plus, the price is so fair.
Aidan Francis

I deeply appreciate what your cleaners did for me. They deep cleaned my 3-bedroom house in no time! It would have taken me days if I had to clean it on my own. I cannot wait to meet you again. You are the best.
Our end of tenancy cleaning services in St. Giles take care of everything from the beginning to the end. This includes all the needed cleaning tools and detergents, which are of top quality. In that way, we make sure that our customers will have complete peace of mind. Moreover, this will save you money on unnecessary cleaning products, which at last may turn out to be not the proper ones.
Where we truly stand above all the other traders is our responsibility. We have the strongest guarantee in the trade and we cover 48 hours after the cleaning. Even if we have never met failure and the need to re-clean, we would like to make you feel sure in us. If you have any cleaning issues with the inventory inspector, we will solve the problem, without any complains and additional charges.
Book our end of tenancy cleaning services in St. Giles and make sure that your landlord will have no reason to keep your deposit. Get in touch with our friendly representatives, who will be more than glad to help you co-ordinate our services, in accordance to your needs.
"I was slightly hesitant as to whether to use end of tenancy cleaning services. Now I'm absolutely happy I trusted your company! The team was very well equipped and organized and after a few hours left the place in a pristine state. Overall, this is a company that cares about services!" – Ellen
"Moving out causes a lot of stress, especially when you have thousands of other things to cope with. That's why I decided to take advantage of your end of tenancy cleaning services and I must confess you were superb- astonishing results for a reasonable price!" – Jena