Company Name: Tenants Cleaning London
Address: London
Phone: 020 3745 8175
Working Hours: Monday – Sunday 08 – 20
Managing Director: Louis Farrell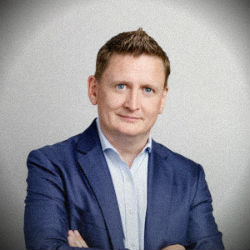 We are a serious company with extensive experience in the field of cleaning and everyone who is in need of end of tenancy cleaning or move in cleaning is welcome to turn to us. We have enough of dedicated cleaning experts and they are competent enough to clean deeply every leased flat or house. For your convenience, we are open 7 days per week and offer a variety of free weekend appointments.
Our company has already plenty of satisfied customers in St. Luke's. People choose us because we listen carefully to their requests and provide them with a proper cleaning solution. We know that moving out can cause stress to our clients and our main objective is to be as helpful as possible to them. Give us a chance and we will make sure that you also move out on good terms with your landlord.
You know that we are the right company to turn to because our team consists only of experienced and knowledgeable cleaning experts. All of them have undergone thorough training, which enables them to use specialised cleaning methods and eliminate different types of persistent dirt deposits. After their performance, every square meter of your leased property will be free of dirt and grime.
Customer Reviews
Georgia Stokes

The housekeepers who came made my life a lot easier. They were so friendly and absolutely thorough. I would not hesitate to book this company's cleaning services again.
Jude McLean

A friend of mine recommended me this company's end of tenancy cleaning service so I set up an appointment without giving it a second thought. The housekeeper who came did a very thorough job and deep cleaned the whole unit in no time.
John Carpenter

I have been a customer of this company for plenty of years now. I love that the cleaners are always smiley and always work hard to deep clean every bit of the house. The outcome is always so satisfying.
Danielle Bevan

The cleaning services of this company are not only very affordable but thorough as well. I love coming back from work to a fresh smelling home. I would never turn to another cleaning company ever again.
Charlotte Matthews

I have used this company's cleaning services for over a year now. I can honestly say that their cleaners have never disappointed me. They always work so hard! Plus, the price is so fair.
Aidan Francis

I deeply appreciate what your cleaners did for me. They deep cleaned my 3-bedroom house in no time! It would have taken me days if I had to clean it on my own. I cannot wait to meet you again. You are the best.
In our end of tenancy cleaning package is included a comprehensive cleaning of every room in your rented property. Supplied with the newest cleaning equipment, our dedicated cleaners always make a magnificent performance and meet the requirements of every landlord. They can visit you everywhere in St. Luke's and bring your leased flat or house in order just for a couple of hours.
For your piece of mind, we give you the possibility to inform us in case there are any problems in the property within 48 hours upon completion of the cleaning. We will send our team back at a convenient for you time to take care of the specific areas free of charge.
If you are searching for professional end of tenancy cleaning in St. Luke's all you need to find is our company. We are able to offer you a service of high quality, flexible schedule and moderate prices.
"Yesterday I had the pleasure of having your cleaners in my property and due to their exceptional and highly professional work I was not overloaded with tedious cleaning chores. To describe the experience in a few words-spotless,quick and easy tenancy cleaning services!" – Barbara
"I was getting more and more frustrated as the day to move out was approaching. I couldn't imagine carrying out all that cleaning work all by myself. Thank God I found you! You really saved me!Your end of tenancy cleaning services exceeded all my expectations! There was an immense amount of work to be completed and you manage to finish on time. What you left behind was a spotless flat!" – Melanie