Company Name: Tenants Cleaning London
Address: London
Phone: 020 3745 8175
Working Hours: Monday – Sunday 08 – 20
Managing Director: Louis Farrell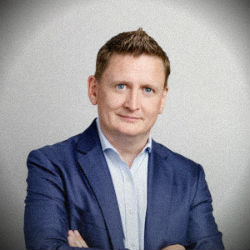 Whether you are moving out, moving in, or having your own property vacated a deep end of tenancy cleaning must be done. If you are the person who is responsible for the cleaning of the property and wish to book a professional cleaning service to do all of the work, you can feel free to get in touch with our company right away. We are based and we operate here in Blackfriars and we are always ready to help.
Our services are affordable and we even offer you the possibility to get a customised packages that will be tailored to your exact and unique needs. We work with landlords, tenants, letting agents, office managers, etc. What is more, we are offering the opportunity to book our end of tenancy cleaning service and combine it with another of our services, such as oven or window or carpet cleaning, etc.
Our company has been providing such services for years and we are more than qualified to give you a service that will leave your property with the high levels of purity that will be acceptable to all parties involved.
Customer Reviews
Georgia Stokes

The housekeepers who came made my life a lot easier. They were so friendly and absolutely thorough. I would not hesitate to book this company's cleaning services again.
Jude McLean

A friend of mine recommended me this company's end of tenancy cleaning service so I set up an appointment without giving it a second thought. The housekeeper who came did a very thorough job and deep cleaned the whole unit in no time.
John Carpenter

I have been a customer of this company for plenty of years now. I love that the cleaners are always smiley and always work hard to deep clean every bit of the house. The outcome is always so satisfying.
Danielle Bevan

The cleaning services of this company are not only very affordable but thorough as well. I love coming back from work to a fresh smelling home. I would never turn to another cleaning company ever again.
Charlotte Matthews

I have used this company's cleaning services for over a year now. I can honestly say that their cleaners have never disappointed me. They always work so hard! Plus, the price is so fair.
Aidan Francis

I deeply appreciate what your cleaners did for me. They deep cleaned my 3-bedroom house in no time! It would have taken me days if I had to clean it on my own. I cannot wait to meet you again. You are the best.
Our end of tenancy cleaning specialists are champions in Blackfriars and you can be assured that your property will be in good hands. Our teams are equipped with efficient professional tools and with strong cleaning solutions that should help them work more expediently and easier. The products will efficiently cut through tough grime and eliminate stains. Also, our team will polish all surfaces and floors.
Other Areas We Serve
Farringdon
Temple
Charing Cross
St Giles
Covent Garden
What else they will do is: dust all corners, disinfect the bathroom and the toilet, they will degrease the kitchen counter and the cabinet's doors and the stove top, clean the microwave inside and outside, wash windows, clean skirting boards and radiators, etc.
We are offering you convenient and flexible work hours, a cleaning session at your convenient time. A 48 hours guarantee – after your inspection has passed and if there are any remarks and you are not fully satisfied, you can give us a call and our team will come and re-clean the area free of charge. We will not leave our job unfinished and you are fully satisfied. We have a champion end of tenancy cleaning service in Blackfriars and we will prove it.
"This is the first time I've been so much pleased by a company offering end of tenancy cleaning services – and I've been working with a lot of firms during the years of my incessant moving from one place to another. This was a completely different experience and I'm eager to share my satisfaction. The working process was extremely well-organized – the team started and finished on time and as a result the entire place was exceptionally cleaned, meeting my high standards of hygiene! Couldn't be more pleased!" – Brendan
"When recently I figured out that I have only a limited time to pack and leave my rental home I felt hopeless not knowing how to cope with the cleaning issue. A friend of my advised me to hire a company and that's how I found you. I would like to thank you for being so dedicated to your work ,providing a great help and remarkable cleaning services! Not only did you give the entire place a new, clean and tidy look but you managed to get the work done on time with no frustration whatsoever. I will be glad to refer you to family and friends!" – Carol